Design Week Portland, May 2020
Thank you to Design Week Portland for interviewing me!! And for continuing their work despite April and August events being cancelled.. 💜 In this interview I explain what led me to form PDX Neon, and talk about lettering and the local historic neon scene.
Signs of the Times Magazine, November 2019
My Electric Letterland neon tour was mentioned in Signs of the Times magazine, the sign industry's leading industry publication.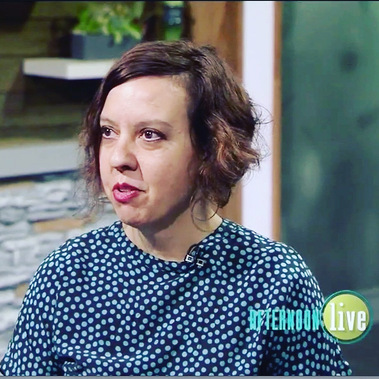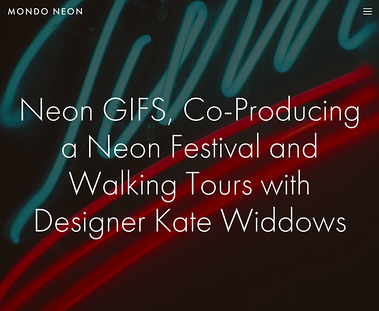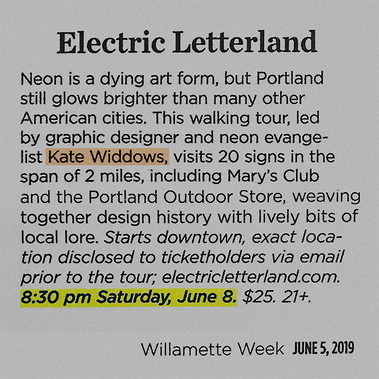 Willamette Week, Portland, Ore., June 2019
My neon walking tour of Portland was featured in Willamette Week's Get Busy Guide, which lists '11 Events We're Most Excited About This Week,' where they crowned me a "neon evangelist"! See the archived calendar page here.
Tours take place 6 times per year — 3 in the Spring and 3 in the Fall, with private tours available. Tour info here.
Typographics Blog, May 2017
I was invited to give a talk in the type lab at Typographics in New York in 2017, and in the lead up to the festival, I was invited to write about animated GIFs for their blog. The article, called Electric Letterland: Building neon GIFs in homage to the real thing, covers a brief history of the GIF format as well as an overview of my animation process.