I've worked with Kate multiple times over the years. The best thing about working with Kate is her integrity and her dedication to creating unique, meaningful designs. Recently we had a logo in the works based on some shapes I had given her, but her super visioning skills brought up some really good questions around the messaging. I love what ended up coming from her creative and critical design mind. She was really good at dialing in my easy-breezy with her specificity, inquiry, discussion, and investment in coming up with a bang-up design that would truly make me happy. And the design truly does! Every single time I hand out a business card I get to enjoy people's compliments on her work, and it's given my practice a boost.

— Teresa Laughlin, Healing Artist, LMT, Portland, Ore.
I've had the pleasure of working with Kate on a number of projects, including a monogrammed logo, business cards, album covers, t-shirts, and a website header. With an incredible eye for design, she has the uncanny ability of taking my initial ideas and transforming them into beautiful visual masterpieces, resulting in enthusiastic responses from clients and fans alike. Her professionalism and overall attention to detail are top notch. She's damn good at what she does. I recommend her highly.

— Richard Bishop, bookseller and musician, Portland, Ore.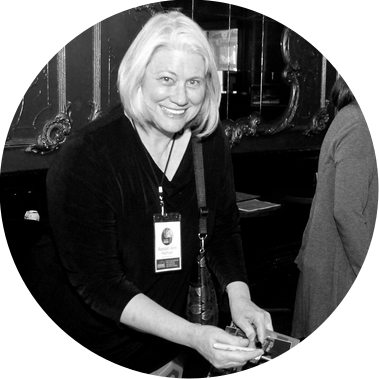 Kate is my "ace in the hole" when I need to carry a creative project to the deadline. Her contributions help us streamline concept and production to deliver beautiful design, on time, and within budget. Kate is an enthusiastic design problem-solver with a strong foundation of knowledge in typography, design, and color theory. Kate has often provided the lettering, photo treatment, or layout that was the missing keystone to a confounding design problem. Kate is also a sincere and compassionate person and I enjoy being in her company. With her unique wit and creative talent, she would be an asset to any design project.

— Randall Ann Homan, Senior Partner, Gestalt Graphics, San Francisco, Ca.
In an era when seemingly anyone with a computer can claim to be a graphic designer, Kate Widdows offers an increasingly rare combination of experience, knowledge, expertise, creativity and aesthetic excellence. I strongly recommend her to anyone who needs a gifted, thoughtful and reliable designer for anything from a business card to a neon sign.

— Brandan Kearney, Eabla, LLC, Portland, Ore.