Lettering
We've all been there: you're scrolling through the fonts on your computer and nothing seems to do justice to the "voice" of your message. Be it a movie title, a magazine header, your name, a phrase, a song lyric – you need your words to possess more life, to be more expressive. This is where custom lettering comes in. And it's my favorite thing to do.
Read more about why you should hire a letterer here.

Examples here.
Logo Design
The importance of your logo design cannot be understated: it's your mark on the world, your flag on the moon, your business's face, essentially. It needs originality, beauty, legibility, and longevity. I am keen to help you arrive at a logo — which can include a symbol, wordmark, or a combination thereof — that clearly and beautifully expresses what you offer.
Examples here.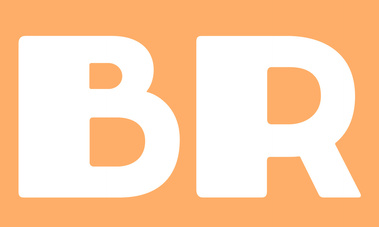 Brand Identity
The visual aspect of branding — logos, typefaces, color palette, iconography, illustrative elements, photography usage, and other visual details — is what brand identity is. It's a suite of vital elements to support your distinct brand voice, often delivered with a brand guidelines book. Creating these systems is a longer process than just creating a logo on it's own (which I can also do, see above) but makes a lot more sense for the long-term goals of any business seeking to rise above the crowd.
Example here.
Neon sign design
Ever meet a lettering artist who specializes in neon? Me neither. (There were several in Warsaw in the 1950s but that's another story.) All brick and mortar businesses need at least one neon sign. (Sorry but LED signs just cry out "cheap.") If you needed a neon sign that says "open all night" for example – most people pick a font on their computer, print it out and send it to the neon shop, where your phrase is bent out in the style of the font, leaving you with a boring, generic neon sign you might see anywhere. But your business is special, your audience is looking for something different – so if you're going to go neon, go all the way, and make something beautiful. Your neon letters need life, playfulness, character – this is what I do. Plus, I know all the tube-benders in town, and I know how to work with them. Let's do this!
More info about how I can help with your neon project here.

Examples here.
Publications, Presentations, and Reports
I got my design chops in publishing, and I am happy to say that I still rock the multi-page document! Without great page layouts, skillful typesetting, beautiful images, an interactive table of contents (PDFs), and expert attention to detail, your audience will be bored, lost and confused. Let me help you perfect your Keynote or Powerpoint presentation deck, e-book, newsletter, or annual report.
Examples here.
Brand Refresh

Type Design
Animated GIFs
Illustration
Iconography
Infographics
Photoshop Surgery
Music Packaging
T-shirt Design
Say a quick hello and let me know what you need help with: